Lake Shore Electric Corporation has been manufacturing Electrical Switchgear since we started business in 1922. No two jobs are ever the same when it comes to Electrical Switchgear, which is why we can accommodate most types of generator control applications with both UL and non-UL listed solutions.
The tabs below show examples of some of the customized HMI control software screens. Please keep in mind that this software will be tailored to meet your needs.
more

We are dedicated to providing our customers with the communication and control solutions they have chosen to work with. From simple single engine solutions to more complex switchgear for emergency standby or prime power applications incorporating multiple engine generators and various options such as import/export control, cogeneration, base loading, peak shaving, and/or soft loading and unloading.

Other companies who offer "Off the Shelf" switchgear will not always provide the required solution. And sometimes this solution doesn't always add up to the required cost savings a customer needs to see. Modifying an off-the-shelf product, as opposed to building a custom product is not always the most cost effective option.

Lake Shore Electric offers competitively priced custom switchgear that works with any generator manufacture. Send us your specifications or drawings and we will provide a detailed quote on the customized equipment required. We work with our customers to build to their requirements, not ours.

Lake Shore Electric has decades of successful installations. Here are a few examples…TAKE A LOOK FOR YOURSELF

Please contact us today for a free consultation!

Show Images

Below are some examples of custom Switchgear. Click on the images to enlarge.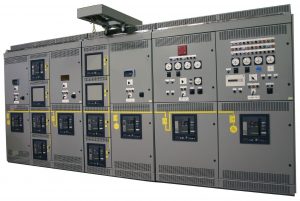 Custom Switchgear Lineup – Example 1

Custom Switchgear Lineup – Example 2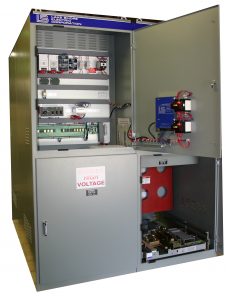 Custom Switchgear Interior – Example 3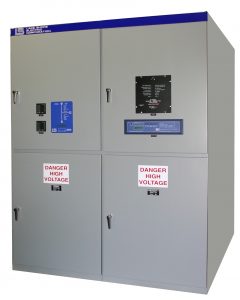 Custom Switchgear Exterior – Example 3

Datasheets